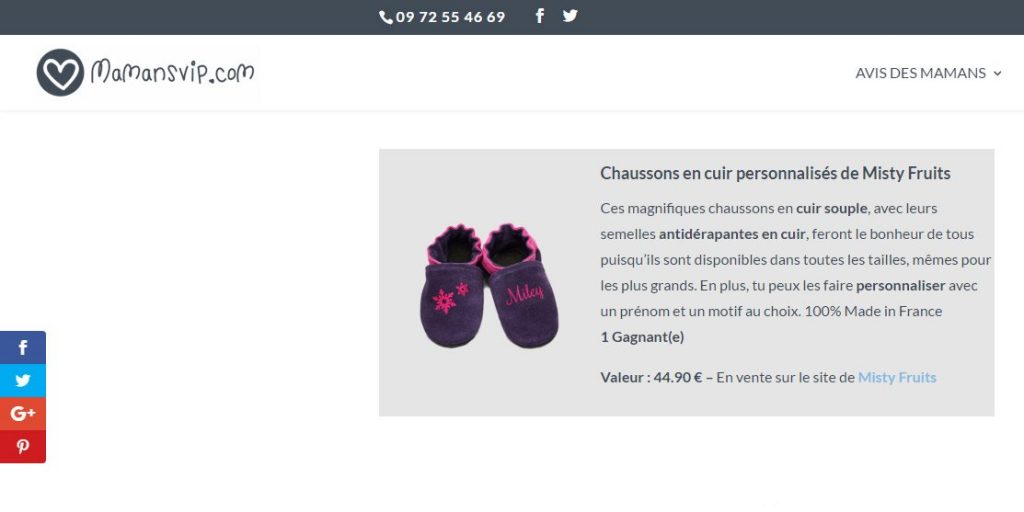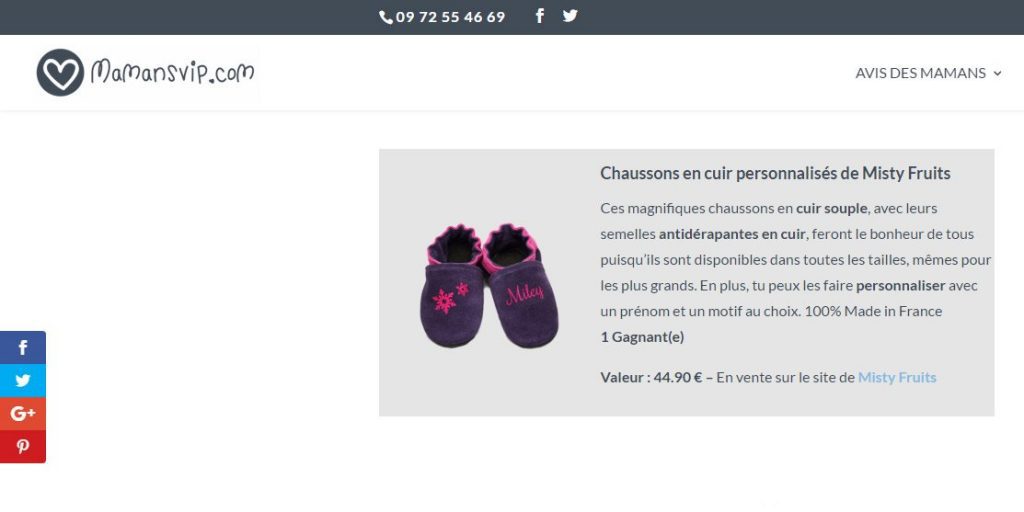 After a very nice exchange with Aicha Lugrin,
Misty Fruits has joined his company: mamansvip.
We are delighted to offer our contest winner a pair of Misty Fruits slippers!
Congratulations to Sandra who chose this custom template, with two little fairies. The time for us to make them in the chosen size (T30-31), they will be delivered on June 20, 2017!
Hope you like Sandra slippers 😉