An article that will lift (perhaps) the mysteries surrounding Misty Fruits & #8230;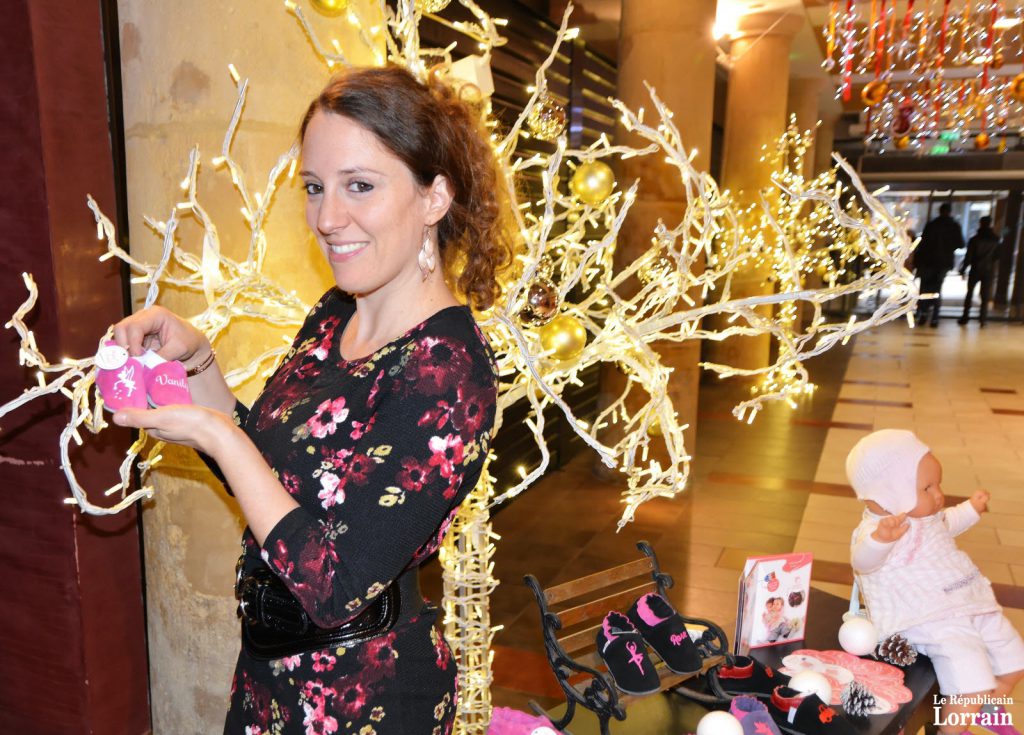 Contrary to what one might think, the ephemeral shop Misty Fruits, the Capucins shopping center in Thionville, does not sell fruit! When Caty Cavallone, a designer of soft leather slippers, is asked why she called her micro-business "Misty Fruits", she thinks, "Frankly, I do not know. It came to me like that! Maybe because my shoes are cheerful and colorful like fruits. Caty is a young mother of two. She works in a bank in Luxembourg. "When I had my first baby, I looked for slippers, now well ankle, with non-slip soles and comfortable, says the young woman, I had seen in Canada but I have not found one in France. So, I made it myself. "
From one thing to another, she did it for her friends. Word of mouth has worked and she creates her studio in 2009. "There is something for every taste and every size, babies, children and adults, says Caty, I also work to order and order for personalized booties with name or special decoration. My slippers are entirely handmade in Lorraine. Since last summer, Misty Fruits has been based in Bréhain-la-Ville (Meurthe-et-Moselle) where we can meet the designer by appointment.
Misty Fruits will be at the Capucins, with its beautiful collection, every day, from 9 am to 19 pm, until December 11th. A nice idea for a Christmas or birth gift
Misty Fruits 16, the Bréhain Gardens 54190 Bréhain-la-Ville.
Website: www.misty-fruits.com