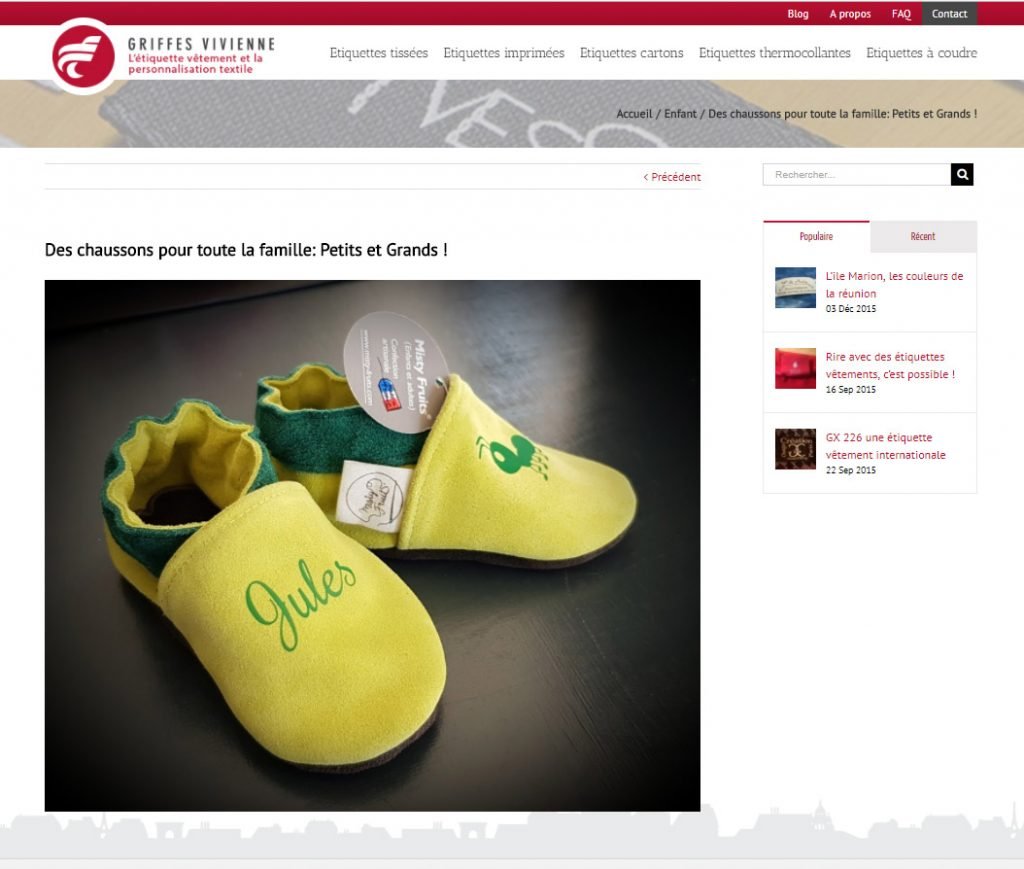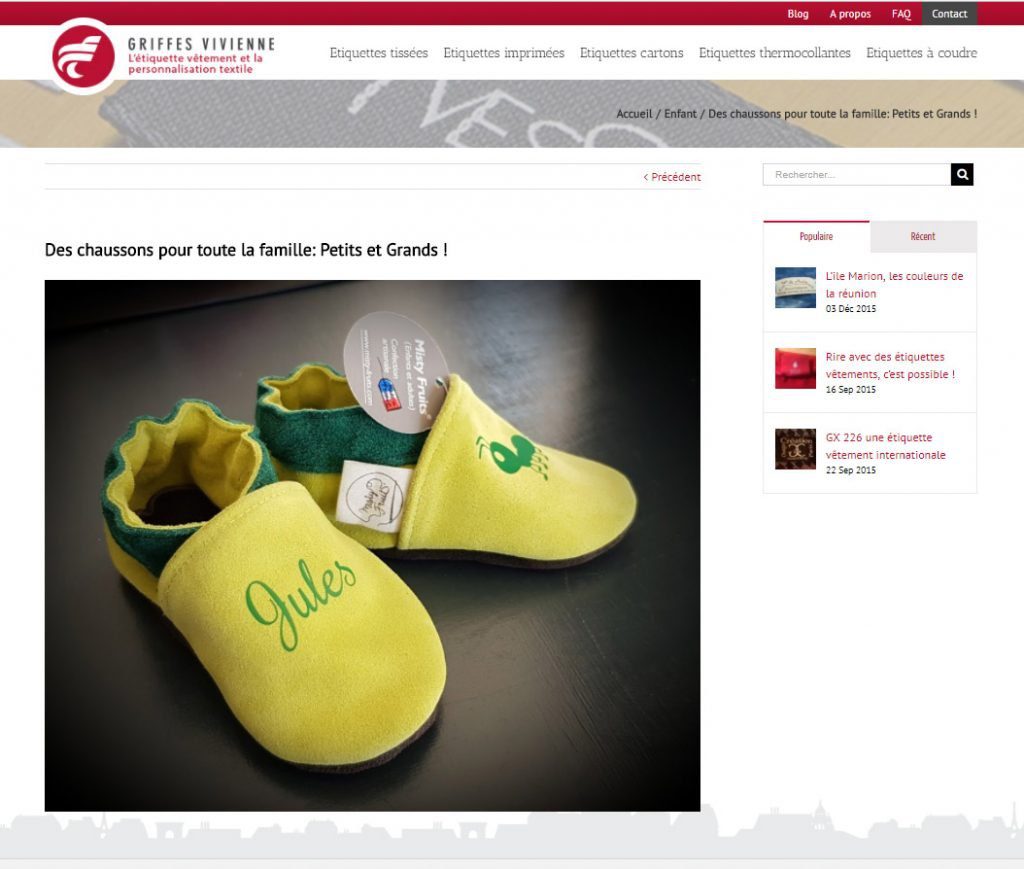 The brand Misty Fruits is the top of the range of personalized leather slippers for young and old!
They are made in a small French workshop. What could be more inspiring for a passionate craftsman than to see his children wear their own creations!
his beginnings
She touches the leather, observes and chooses the motifs, wonders about the ideal colors, finds original ideas ...
The story was born in the winter of 2007, when his first child was just a year old and started trotting with this pair of soft leather slippers straight from Canada.
Attracted by the practical and aesthetic side, she very quickly wished to buy it from her. Only a few nice models were offered in Canada, nothing (or very little) in France at that time, so the idea naturally came to her: search for leather, assembly training, pattern creation, trademark registration at the INPI, creation of an e-commerce site, communication ...
Misty Fruits
The site www.misty-fruits.com was born one year after its creation.
Misty Fruits continues today to put on the whole family of soft leather slippers "Made in France".
This meticulous work is done in a traditional way (cutter, scissors, sewing machine ...) in the heart of Lorraine.
The exclusive use of velvet leather makes it possible to offer infants as well as great basketball players a second-skin feeling.
Baby leather slippers, leather girl slippers, leather boy slippers, and even leather slippers for adults ...
These craft creations allow the feet to breathe and they have the advantage of making no noise when traveling!
With this local and artisanal work, Misty Fruits has the opportunity to create personalized models by making leather slippers with the name of the child accompanied by a pattern of choice!
Ideal for a gift of birth, this present will be in a few years in the trunk with memories of the first months of the child.
The delivery time of the slippers are about a fortnight, the time to carefully cut the velvet leather, to customize the vamp and to make your model.
Misty Fruits is open to all sorts of ideas and accompanies you in your creative research: if you have a very personal idea for a birthday, Father's Day or for your end-of-year gifts, do not hesitate to contact them. talk about !
Come to discover their site: www.misty-fruits.com and dive into a colorful world!