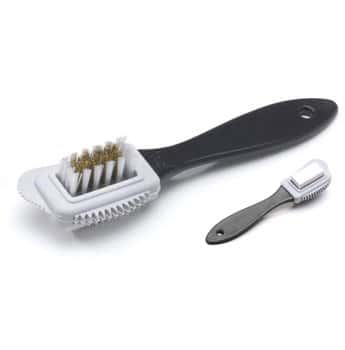 In order to take care of velvet leather and soles your soft leather booties: clean with soap, a soft sponge and our "Misty Fruits" brush.
The "eraser" side allows you to remove all superficial tasks on the velvet leather of Misty Fruits leather slippers. .
The "brass wire" side allows the leather of the soles to be rubbed so that the shoes become again slip.
It also allows you to comb velvet leather slippers to restore neat leather look. neat leather look.